Multilingual word memorization app for all ages of people.
Now learning language is easy. Hippocards is foreign language word memorization super application for people of all ages.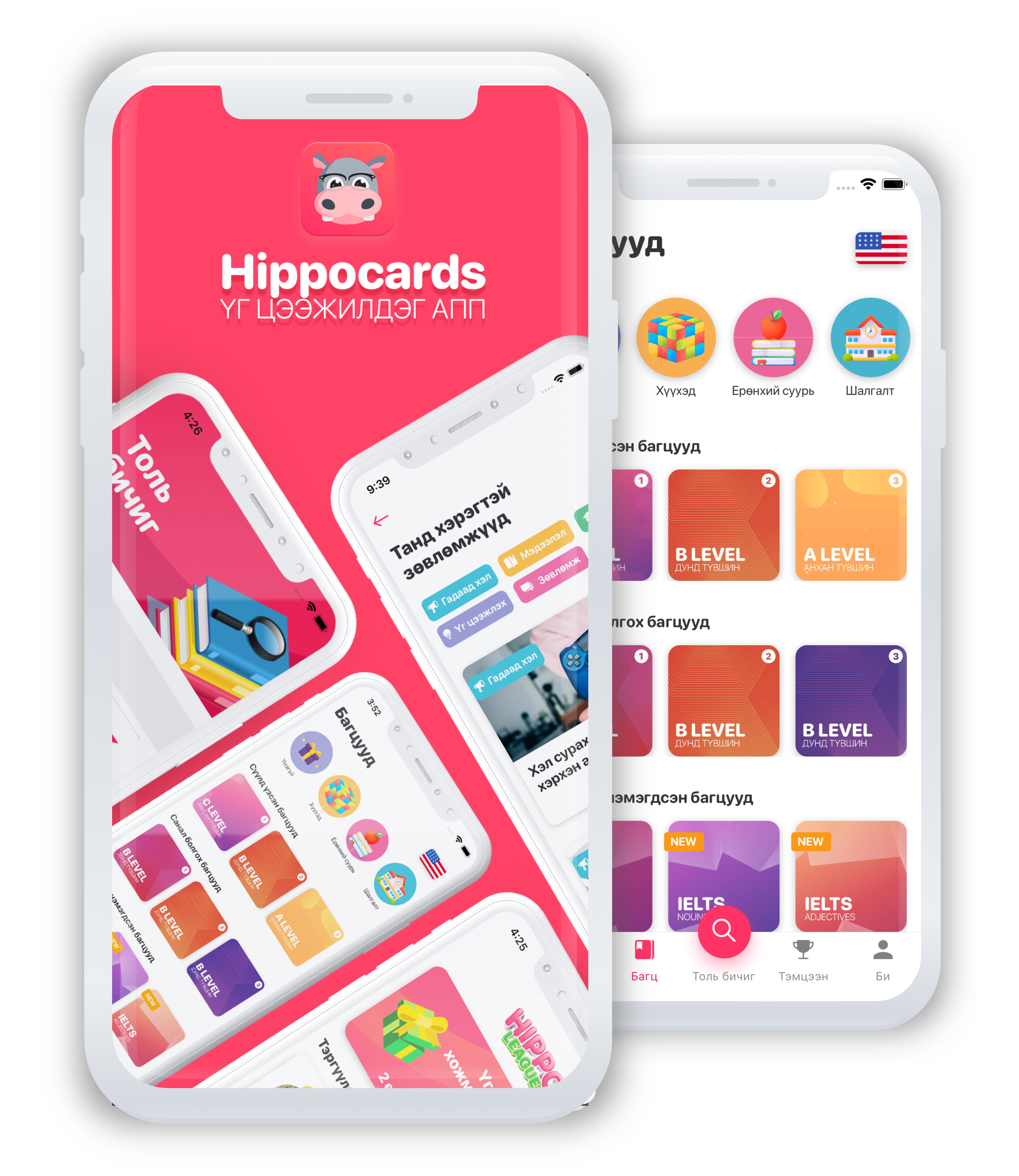 Latest news
What's the latest updates from Hippocards team?
Япон хэлний Хирагана, Катагана үсгээ сурах уу?
Япон хэл сурахыг хүссэн хүн бүр Hippocards аппликейшнээ ашиглан үнэгүй сурч эхлэх боломжтой боллоо.
Хятад хэл нэмэгдлээ.
Хятад хэл сурахдаа ч Hippocards аппликейшнээ ашиглан суралцах боломжтой боллоо.
Солонгос хэл нэмэгдлээ.
Драма үзэхдээ ч Hippocards аа ашиглах боломжтой боллоо.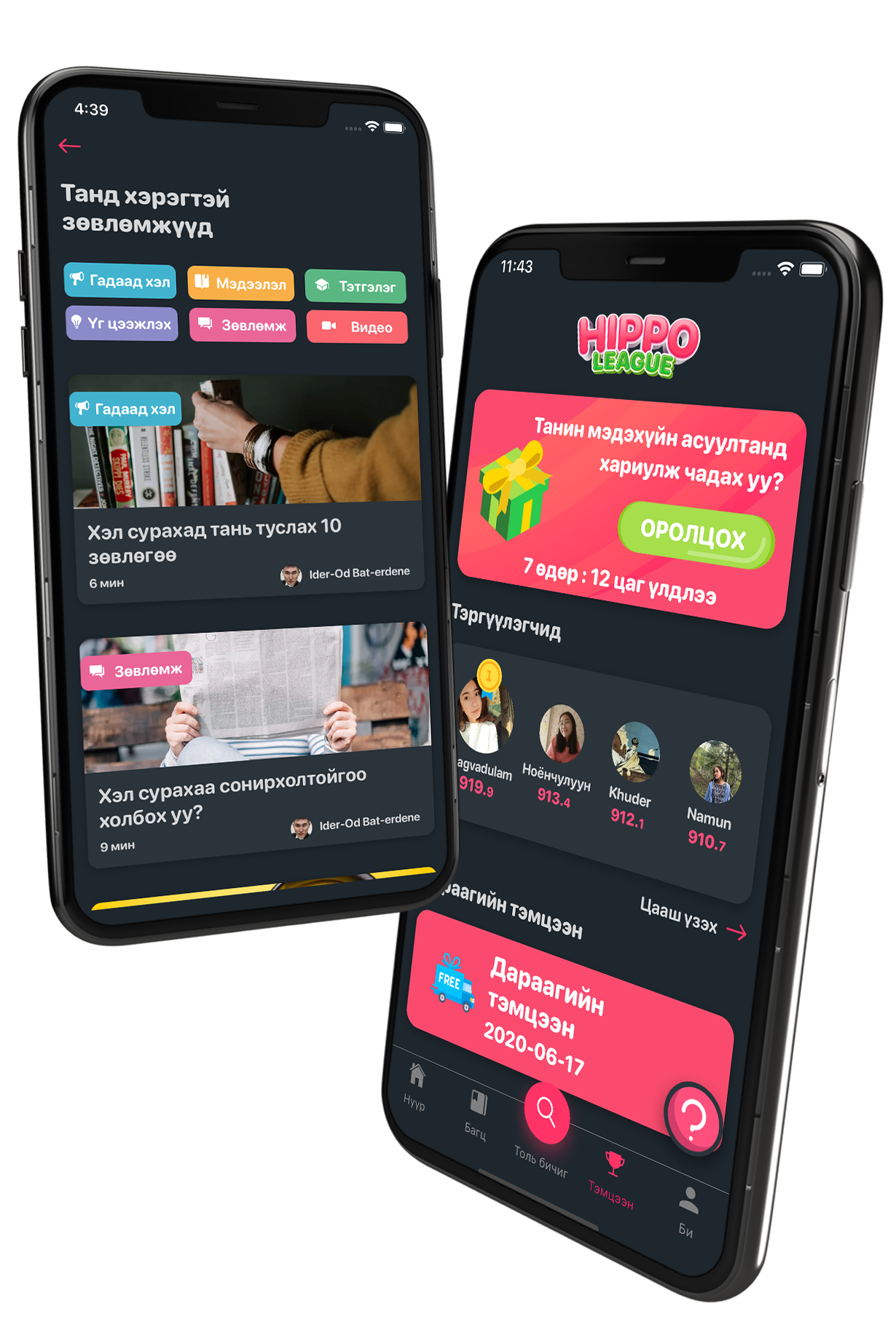 What can I learn from Hippocards?
20000+ Words Dictionary – Dictionary of 20,000+ words with simple and efficient translations, which is constantly being improved, can be used even without the Internet connection.
10000+ Packages – We enriched the words with content and made it easier for you to memorize.
14 Different Languages – Not only English but also Russian, Korean, Chinese and Japanese words are constantly added and prepared for your use.
Examination section – Not only you can memorize new words, you can also check yourself with different exams. Wouldn't it be nice if you could memorize the words with others?
About the application
You can not only memorize the words but also self examination section is added. Wouldn't it be nice if you could memorize the words with others?.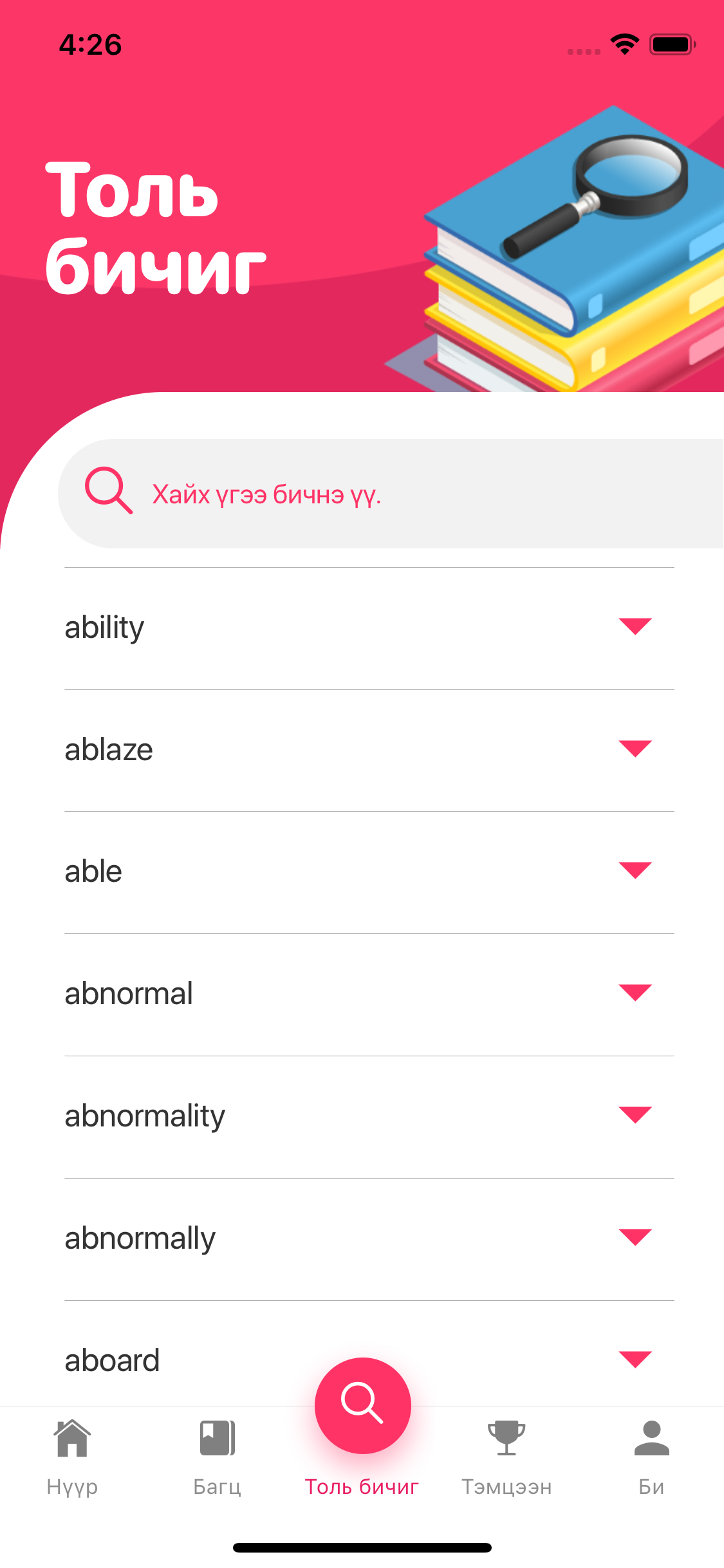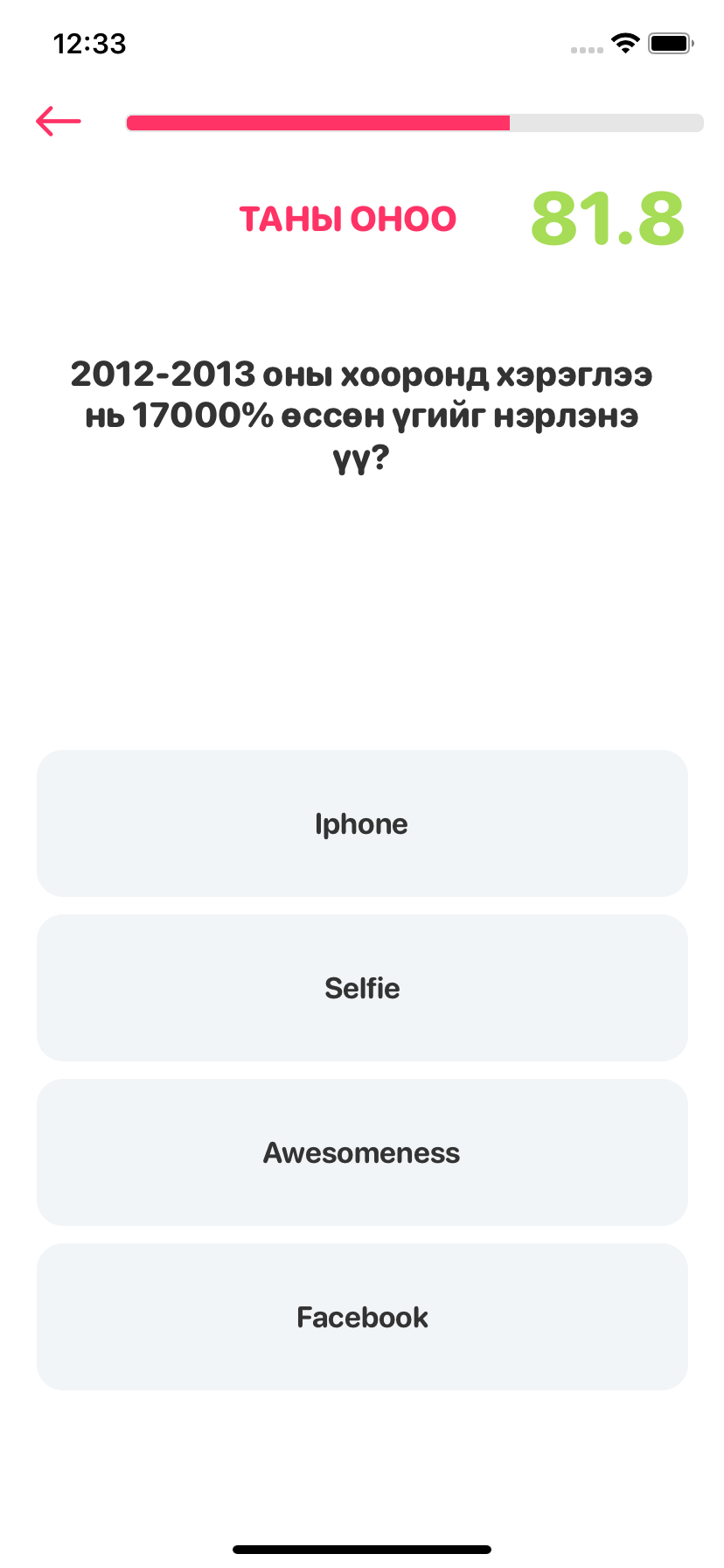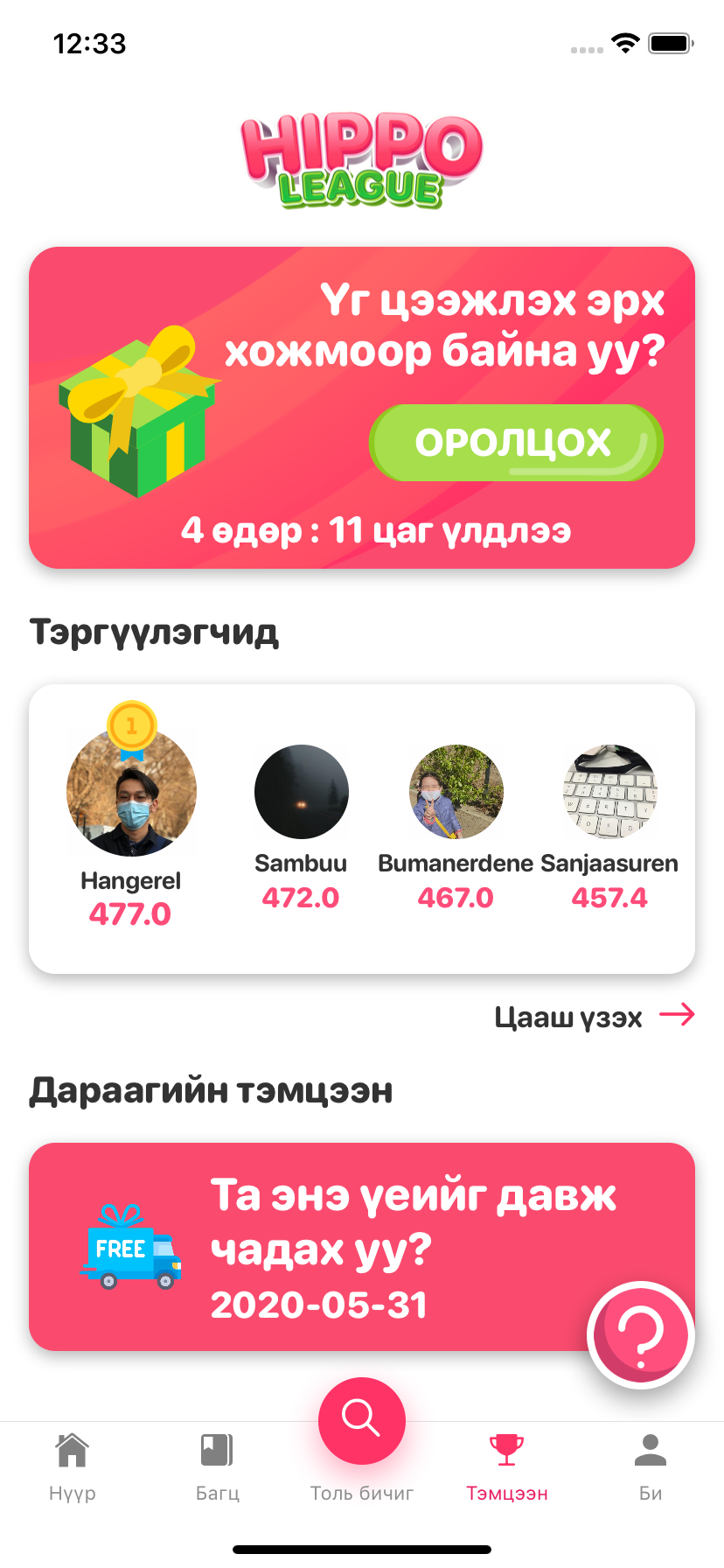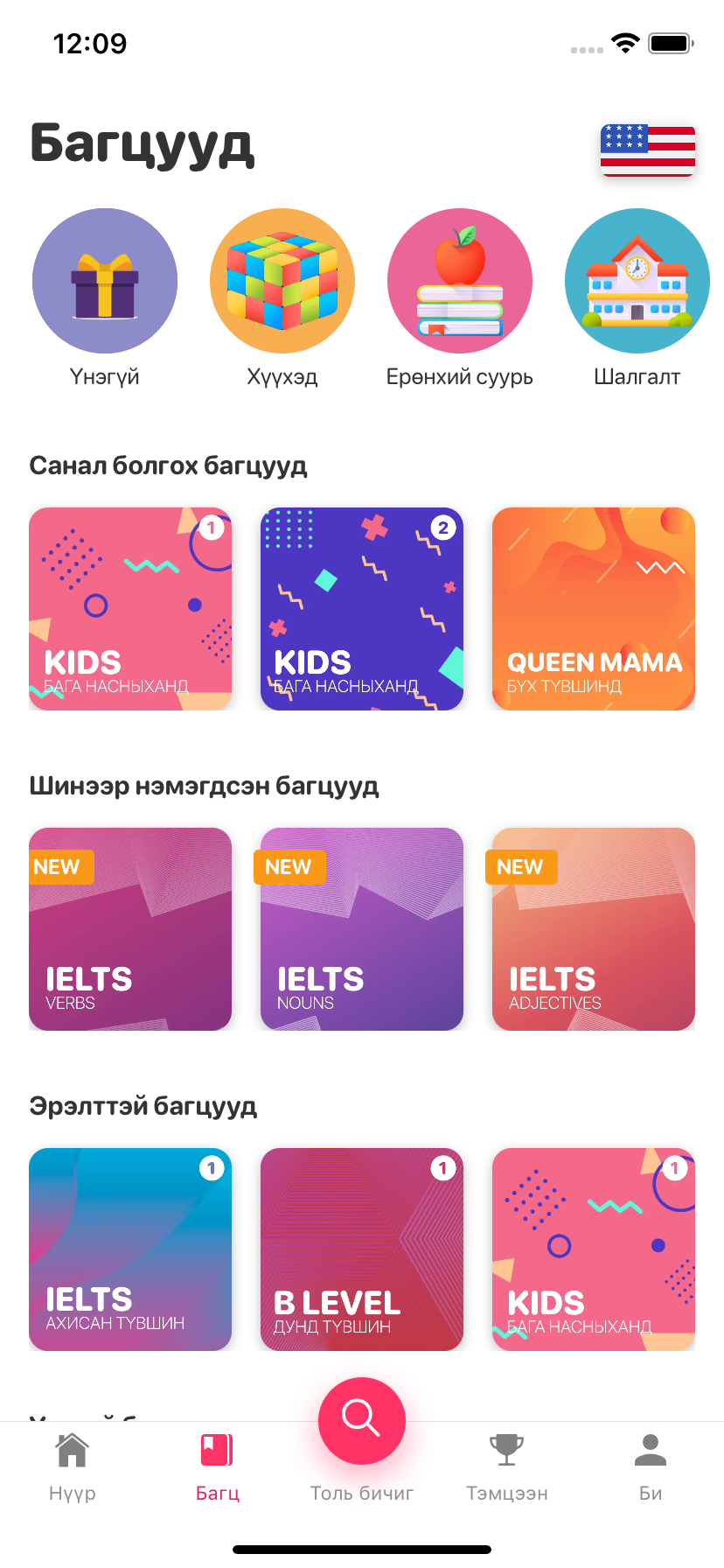 Hippocards 2.0 updates
We are constantly updating our applications to make it easier to use.
New slide design
Word memorization section is now more comfortable to use.
Added new competition area!
First 20 words of each package are free and you can participate in Hippo League and win prizes.
Relax your eyes - Dark Mode on
If you like dark mode, use whenever you want.
Hippocards Dictionary
Hippocards dictionary is available to use 24/7 even without internet connection.
Pay once, use unlimited
Brand new payment system, pay once and get full access.
Discount is everywhere
Use the promotion codes and activate the subscription to get started.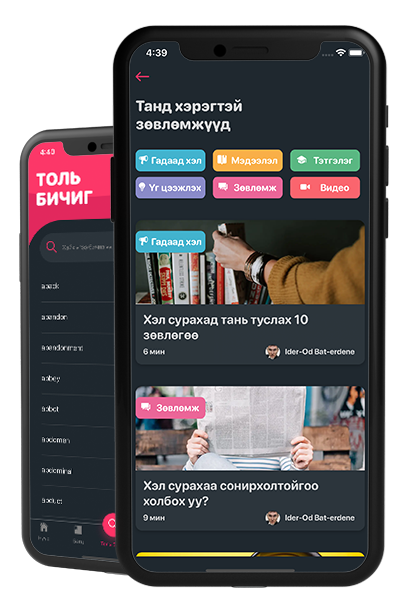 Hippocards features
You can memorize the first 20 words of each package for free. If you want to learn more, use the following oppoertunities.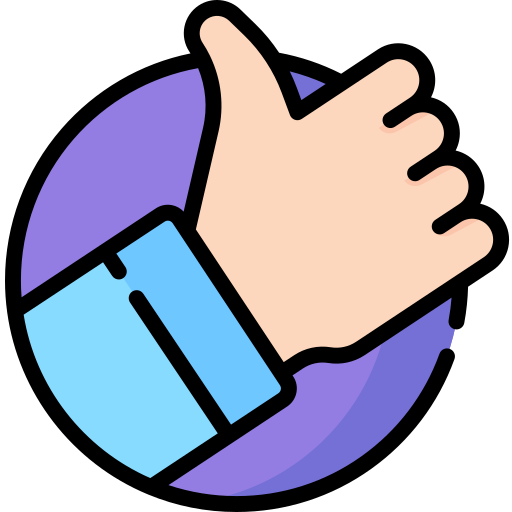 Unlimited for 2 months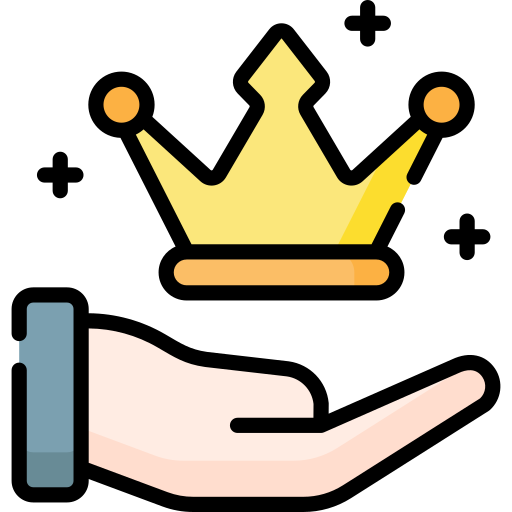 Unlimited for 6 months
Read our customers feedback. Let us know your thoughts!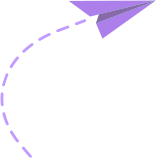 Надад бүгд маш их таалагдсан. Их хэрэгтэй апп юм шиг санагдсан. Үг цээжлэх гэж бөөн юм болдог байлаа. Hippocards.ийн үгнүүдийг дуустал нь бүгдийг нь цээжлэнэ гэсэн бодолтой байгаа. Идрээ ахдаа маш их баярлалаа мундагшүү.
Ямар гоё апп вэ яг бидэнд хэрэгтэй апп байна танай хамт олонд баяр хүргэе
Hello. First of all i wanna thank all of you guys for invented this app to help people who struggling to learning english especcially memorising vocabulary. I've some feedback that adding idioms and phrasel verbs. Sometimes these are more useful than single words to communicate with people and reading something. I hope you guys will consider about it. And thank you again for this app!
France ulsaas. Bonjour? Hillocards- iin Europiin 26 ulsad amidarch bgaa mongolchuud bolon manai huuhduud shig Europod turj usuj bgaa huuhduuded 2 ch hel zereg surchihaar bolomjiin yum bn. Uchir ni europiin 26 uls tus bur uur uuriin undestenii heleer yrina bichne. Nemelt oor ornii hel zaana. Mongol l hel l zaahgui. UN comedy giin Zoloo shig Polshid usuud mongoloor sain yrij chadadgui huuhduud zunduu!. Odoo Angli hel surch bgaa huuhded zoriulj tataj avlaa tsug hiilee bolomjiin shuu!.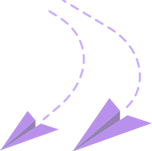 Frequently asked questions
Contact Us
Work with us, contact us, let us know your thoughts
---
Help

We recommend you to visit in-app feedback section for application related problems or Hippocards facebook page.

Our address

Khan-Uul district 15th khoroo Regis Place 8th floor 801 unit

E-mail Address

hello@hippo.cards
Send us questions and feedback!